ABOUT US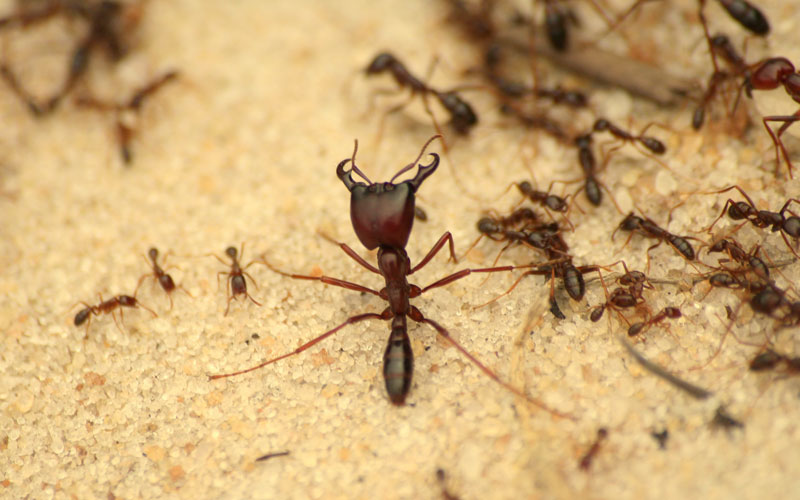 We are pleased to introduce ourselves as one of the leading agency in the field of Pest Control Services in Delhi for over 18 years. We deploy technically qualified & skilled operators for using BIS approved chemicals in all our operations to protect office/residential buildings, hotels, restaurants, furniture/ fixtures , godowns etc..All our operations are conducted with the prime motto of generating clean & hygienic atmosphere which is very essential for human health, safety of materials and production activity in food,beverages and industrial units for a long period. Our services are as under:- Termite Proofing, Rodent Control, Dis infestation, Garden Treatment, Vector Control, Carpet Treatment, Fumigation
As regards our experience, we have been rendering most of our above noted services under regular contracts for the past many years to government/semi-government, public and reputed organizations like CPWD, NBCC, NTPC, IOCL, GAIL India, MAP, AWHO, CSIR, BSNL & constructions companies etc. to their entire satisfaction. We have also been providing general Pest Control Services to food industries, beverages companies, plants storages, hotels, hospitals, restaurants, commercial buildings & corporate offices etc..
Domain Expertise
Our company is dedicated in providing excellence in all activities, right from the beginning. We are offering quality products and services at competitive prices, to our customers. Due to our internal strength and consistent hard work, we have acquired a prominent position in the market.
Some of the other factors that have played a major role in our success are:
Capacious warehouse
Flawless product range
Ethical business practices
Convenient modes of payment
Market leading prices
On-time delivery system
Rich vendor base
Warehousing & Packaging
Our organization is well equipped with spacious warehousing facility that acquires a wide area of the firm. This facility is equally segmented and labelled based on the types of product range to be stored. Our organization offers a complete line of safety storage units specifically designed for storing chemicals safely. All these units are designed to help with safety rules when mixing and handling pesticides.
We conduct necessary inspections at manufacturers end and ensure products compatibility with the given set of specifications and requirements. Some of the vital parameters on which the quality is checked are:
Finesse
Design
Durability
Warehousing & Packaging
We, at Verma pesticides and pest control services have a team of skilful and ingenious professionals who work very hard behind the continued success of our organization and strive hard to offer excellent quality products and client services.
The team consists of designers, engineers, labourers, quality controllers, chemists, pest technology specialists, warehouse, logistics and packaging staff along with sales and marketing professionals.
Our professionals have vast industry experience and in-depth knowledge in their respective fields. They work in a close coordination with each other which helps us in achieving organizational goal within desired time frame.